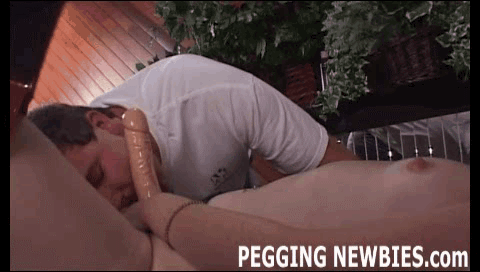 See that woman? See that strapon? Yeah, do the math: your ass is going to be fucked good and proper. She wants you to experience your first pegging under her control.

I'll be nice and gentle to begin with, but expect that ass to receive a punishment if you don't do as I say. Start off with sucking on this plastic cock like you worship it. Enjoy the taste – get it nice and lubed up too. You want it to be as wet as possible because it's going somewhere that requires a lot of lubrication.

Turn around. Good boy. Stick that ass up. See? It's not so bad having six inches of plastic in your fat ass, is it? Squeal like a piggy and worship the dick. You are in my domain now. Fuck, your dick is really hard! I bet you're about to cum soon as you're obviously enjoying this a hell of a lot more than you would have me believe. That's it, be a good boy and cum while you're getting pegged.