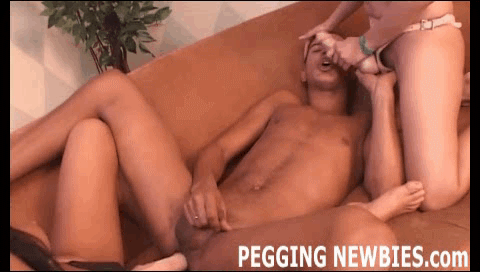 Your very first threesome and it's going to come with an extra special surprise. These two girls agreed to fuck you, but that requires that they, well, fuck you.

Suck on my strapon like the obedient cock whore you are. Worship that shaft and get it nice and wet: you want to make sure that it's more than moist, because it's going to end up somewhere very enjoyable indeed. That's it: keep sucking and moaning. I need to know that you want this pegging as much as we do.

I'm going to take your ass and she's going to take your mouth. Your body is going to be spit roasted for the first time and you're going to love every second of it. What a good little dick lover you are. The passion in your eyes and the way your body shakes when you cum from this pegging is incredible. I bet you're so glad you agreed to do this with us.