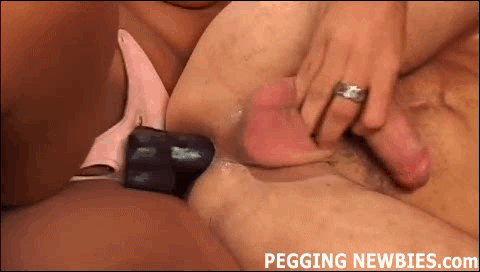 You've always wondered what it would be like to have sex with a black woman. Now you're getting pegged and it has all become clear.

I can't believe that this black babe went from sucking my cock to having me suck her strapon within a matter of minutes! I don't want to tell her that I've never had my ass fucked before, but at the same time I'm a little scared it will hurt like hell and she'll ram the hell out of me! I suppose it would just be best if I kept my mouth shut and asshole open.

Oh god – that's one big strapon! It feels really weird to be deep inside me. Although it was uncomfortable at first, I'm now starting to really enjoy the fact that this ebony goddess is giving me my first taste of pegging action. I can say with confidence now that this certainly won't be the last time my ass is given the strapon treatment. It feels incredible!