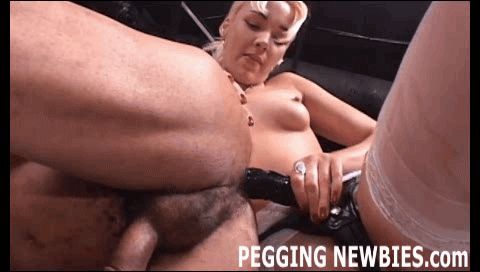 After a long hard fuck, your girlfriend decides that it's the perfect time to introduce you to her new black friend. Can you handle the prospect of being pegged?

That's a nice tight ass and I'm going to take it. Just look at how you react as soon as I stick it deep inside you. Admit to me that you love nothing more than the idea of being pegged – you might deny it, but we both know your cock is rock hard because I'm behind you with this thick black cock deep inside your ass.

You're so tight and I love every second of pounding away. I'm going to try and put as much of this inside you, so bend over as far as you can and relax: I promise it will feel incredible. Oh my, you're actually cumming! I didn't think you'd be the kind of guy that would be able to shoot a load just from being pegged. Although you're a newbie, you certainly know how to take a dick.