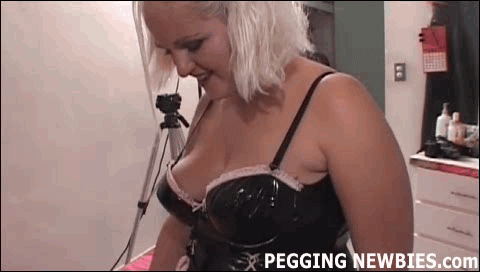 Wifey wants to fuck you in the ass and what wifey wants, wifey gets. Bend over and get ready to take it from your dominant spouse.

Baby – come on now! You said that you would do anything to make me happy and promised that after we got married, you'd have these sessions of submission. Stop trying to fight it and stick that ass up in the air for me? It's going to get fucked whether you like it or not, so let's ensure your first time getting rammed from behind is something you enjoy.

Does it feel good to have this beautiful woman you married deep inside your tight hole? I can say that for me, this is the hottest thing we've ever done. I'm so wet from seeing you get pounded from behind and it's so great that I'm the woman that gets to take your anal virginity. That juicy, plump ass of yours looks incredible with a big fat dildo inside of it!