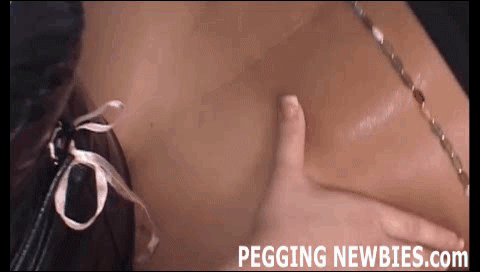 Well well well. This mistress has quite the surprise for you and it's going to end in a fantasy of hers being fulfilled. Bend over and spread, that ass is hers now.

Yeah, there's simply nothing you can do to stop me. Bend over and try to relax: this dildo is going into your ass whether you liek it or not my little gimp boy. I must say that it feels like you're tugging on this toy internally – I'd hazard a guess that the experience of getting fucked in the ass isn't as bad you initially thought it would be.

Keep taking this dildo, my sex slave. You need to learn what it takes in order to become a perfect pegging partner. Your cock is rock hard and I absolutely love it: I don't even need to jerk you off in order to make you cum from this ass fuck. Get ready, I'm going hard and fast until you blow that virgin pegging load all over the place.