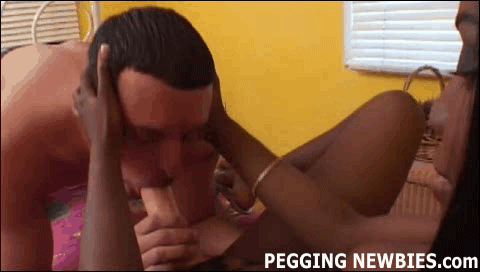 You've been chasing this ebony babe for a while now, but she's only willing to get fucked if you take it in the ass with a strapon first.

Come on baby – I know how much you want this. It'll be your first experience and I promise that I'm the woman to introduce you to this type of action. I want you to be comfortable, so how about you start sucking on that strapon of mine and get it nice and moist for me. Remember that the lubricant you provide is going to be used for that ass of yours. Don't hold back!

That's right you little sissy slut, suck that cock of mine. You're a natural born blowjob queen and I can't wait to get buried deep in that butt of yours. I'm going to milk your cock for a while from behind and then, when you least expect it, I'm going to put this big fat strapon deep into your ass to teach you a lesson in submission and being my personal pegging bitch.