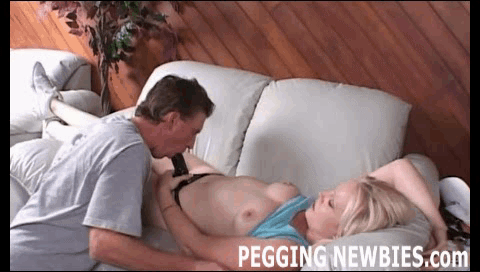 You're unemployed but this great chance to become a sex slave just came up. Can you offer up every part of your body for this mature blonde mistress to control?

It's your fantasy and there is no way that you're leaving here today without getting it done. Strip down, spread those cheeks and get ready for me to fuck you. Pegging is in your nature: you've spent years watching videos, dreaming about it and jerking off in those fantasy sessions, so let's give you the taste of the real thing.

I assure you that every inch of this cock you will enjoy. I'm going to start off soft, but mark my words that once I get into things there's simply no stopping me. I will fuck your ass hard and fast for as long as I like or until you prove to me how much you love it. Cum for me during your first pegging session and I'll set you free.