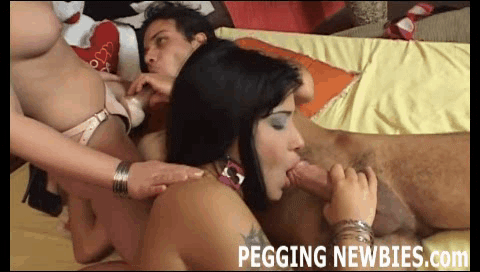 You knew that having sex with these two women would be trouble, but what eventually happened to you and your poor asshole is a whole new level of strife.

Get down on your knees and worship that strapon. Taste both of our cocks and enjoy them as much as you can. Soon enough, one of them is going to be going where you really want it: that tight, hungry asshole. Don't lie – you love the idea of being pegged and tag teamed by a pair of bitches with a pair of strapons.

She's going to suck on your cock while you get fucked in the ass. That must feel pretty incredible, right? Maybe you should think about cumming for me when I give you the last inch of this cock. Smile for me baby – I want to know that you love taking this dick as much as I love giving it to you.