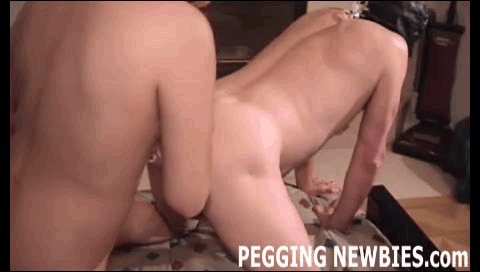 Being in a gimp mask basically means you're completely controlled by this mistress. She wants your ass, and as the obedient slave you are, you offer that rear so it can lose its pegging virginity.

I've been preparing for this for quite a while, and she seems like she's in the mood to peg me. Perhaps I should just relax and take it easy – it will probably help if my body is as loose as possible. Oh man, that strapon is huge! It's going to tear me a new asshole once she finally gets around to fucking me with it.

Everyone knows that assholes are tight, but mine is on a whole new level. That dildo is busting me wide open and the pleasure is just too good to take for much longer. I'm going to have to cum sooner rather than later with that big black strapon in my ass. She just doesn't know how much I enjoy getting pegged!